Branding
Logo Design
Web Design
Ross Deacon is a local Syracuse artist, craftsman, and sports fan who handcrafts incredible works of 3D wood art. I helped Ross develop new branding for his shop and replaced his existing website with a more intuitive and user-friendly one.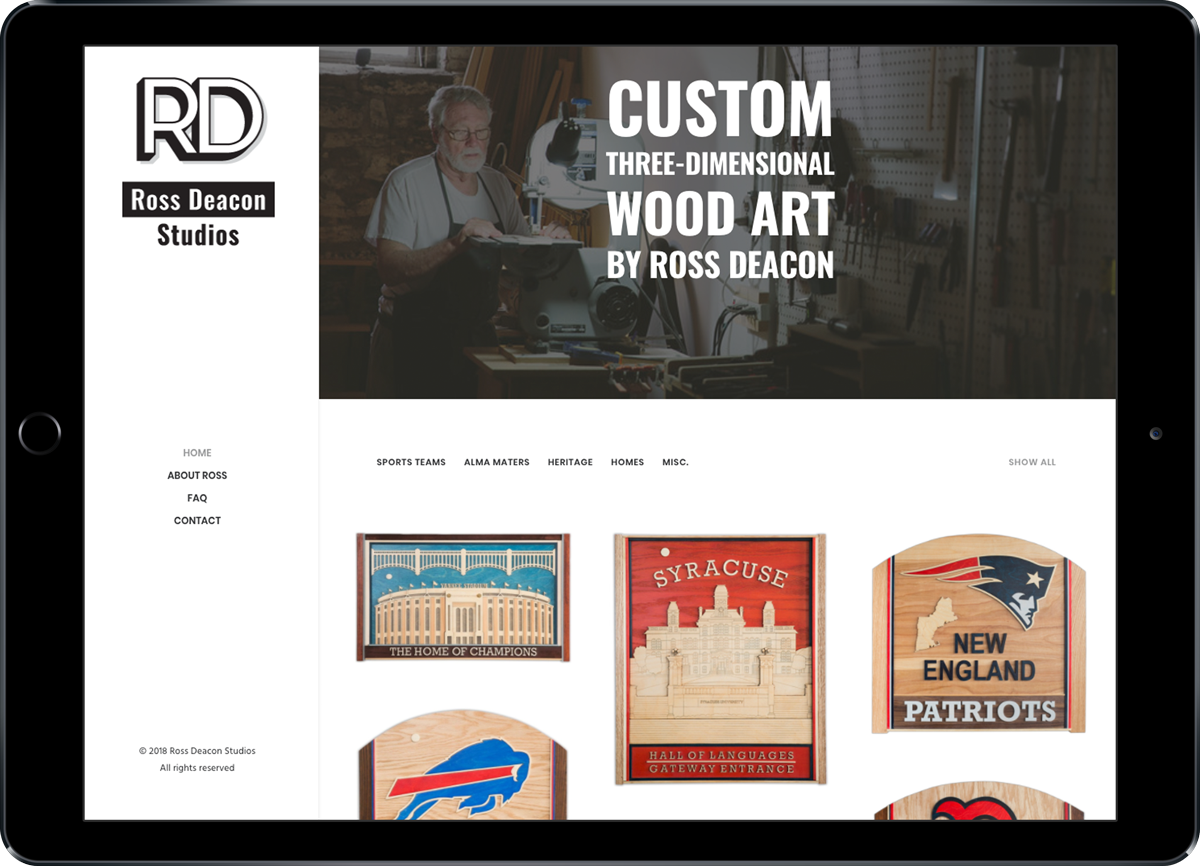 Visitors to Ross' website are immediately met with a scrolling, masonry-style grid showcasing his latest work. My goal was to allow for easy navigation and a gallery-like experience. I also helped Ross set up shop on Etsy, where millions of shoppers are looking for handmade items just like his.
Ross needed a logo that represented him and his 3D-style of woodworking. We explored multiple ways of incorporating his 'RD' initials into a unique logotype. After many options, we landed on one that mirrors his unique style.